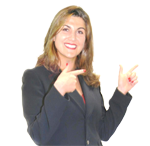 As a young company in this vibrant and fast-paced industry, we are always up in our toes and well-prepared for the latest in hardware & software technology, just so that we can provide you the best solutions to fulfill your requirements and your organization needs.
We keep ourselves abreast with the latest happenings in Information Technology, Accountancy, Taxation, Government Grants, Product Offerings & Promotions, and last but not least, latest development and compliance of Web Design & Development Technology.
Keep pace with us and follow our blog.