Posted by admin on Aug 6th, 2008 | 0 comments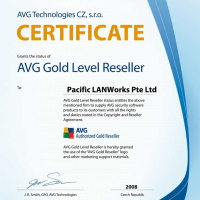 Pacific LANWorks Pte Ltd is proud to announce that we are awarded as AVG Gold Reseller. The seal from AVG represents our commitment to our customers that we are serious in our business and we view security as our utmost importance to our customers and vendors alike. AVG is the name we trust for network security.
AVG range of antivirus software is a flagship product of AVG Technologies , which is founded in 1991 with corporate offices in Europe and the USA. AVG Technologies is focused on developing software solutions that provide protection from computer viruses. AVG Technologies' primary focus is to deliver the most comprehensive and proactive protection available on the market.
Distributed globally through resellers and through the internet, the AVG Anti-Virus product line supports all major operating systems and platforms. More than 40 million users around the world use Grisoft AVG products to protect their computers and networks.Employing some of the world's leading experts in antivirus software, specifically in the areas of virus analysis and detection, software development, and antivirus support,
AVG Technologies
is uniquely positioned to continue its leadership in the industry.
AVG Technologies
continues to invest in R&D, teaming with leading universities to maintain its technological edge.
AVG Technologies has experienced incredible growth in the last decade, particularly in the last few years, due to its ability to apply technical expertise to the protection of both businesses and home users. Grisoft is continually expanding to address the needs of the global market.
About AVG's products:-
Extended 2-year license v. typical 1-year license
Free 24/7 e-mail access to AVG Technologies's technical support, with expert consultation and rapid response
Free virus database and product updates for the duration of the license
AVG Technologies has an award-winning product line – certified by independent testing agencies around the world
Provides ease of installation and support, product stability and reliability, and last but not least, ease-of-use.
Supported languages include English, German, French, Czech, Slovak, Brazilian Portuguese, Polish, Serbian, Latin-American Spanish, Italian, Hungarian and Dutch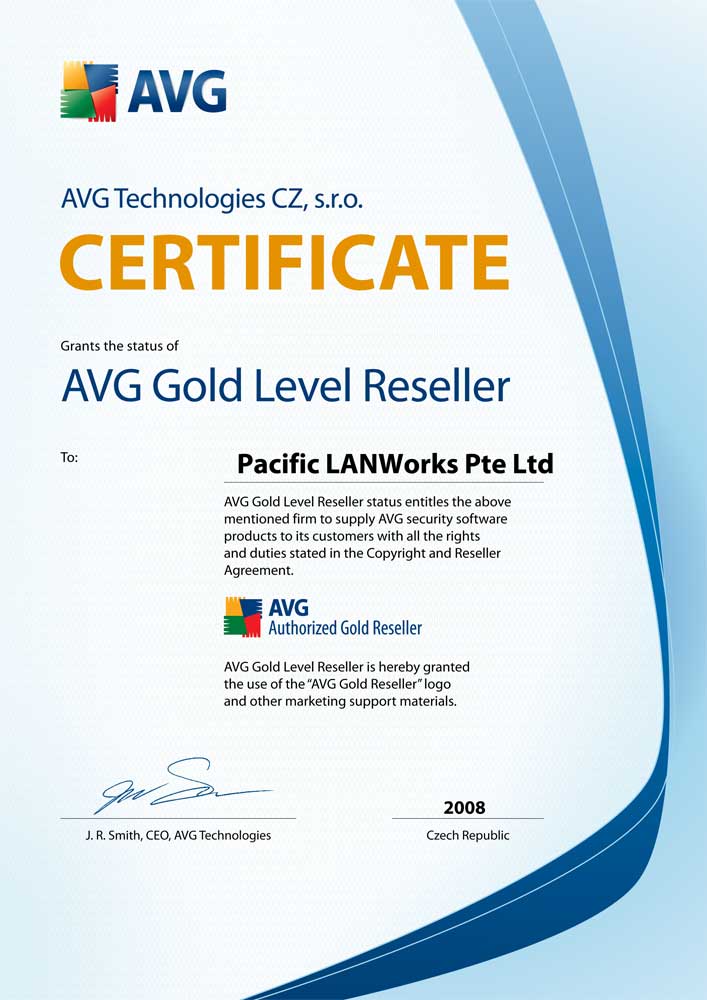 Leave a Reply