Contact Us For Your Price Quotes & Our Service Rendered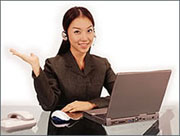 Thank you for visiting us.
If you have any queries regarding our services or if you need us to provide the solutions to your I.T. requirements, please feel free to drop us a message and we will get back to you within the next working day.
Our Contact Information:
Pacific LANWorks Pte Ltd
10 Ubi Crescent, #06-72 (opp. #06-70)
Ubi TechPark (Lobby D)
Singapore 408564
Tel: 6844 1405
Fax: 6844 1406
Operating Hours: Mon-Fri (9am to 6pm)
Company Registration: 20-0201022-H
GST Registration Number: 20-0201022-H