Posted by Pacific LANWorks on Mar 19th, 2012 | 0 comments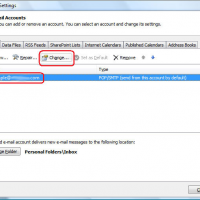 There are many different steps that are being taken in order to block spam from filling up our inboxes with unsolicited commercial e-mail. One of the most common measures taken is known as blacklisting (DNSBL). As part of our continued effort to fight SPAM at Pacific LANWorks, we have enabled DNSBL on your mail server. To find out more about DNSBL, please visit http://www.dnsbl.info.
This is a process most commonly used by Internet Service Providers (ISPs), Domain Name Service (DNS) operators and network administrators which involves entering the IP address of known (or suspected) spammers into a network database. If a certain IP address is on the blacklist of an Internet Service Provider, for example, then we will automatically block any e-mails coming from the blacklisted IP address.
But just because your IP address is blacklisted doesn't mean that your computer has been compromised by a hacker, either. Sometimes, especially with Cable and ADSL Internet service providers that use a dynamic IP address, your connection will be most likely blacklisted. Due to this reason, you might be experiencing difficulties to send out email through your email client like Outlook, Thunderbird and etc because you are configured with the default SMTP port "25".
In order to send email again, you'll have to change to a different port number. We recommend our clients to use SMTP Port 587.
Here's how to change the port number in your favorite email client. Instructions below are for Microsoft Outlook, Outlook Express, Mozilla Thunderbird, and AppleMail.
In Outlook
1. Open Tools > Account Settings.
2. Select your email account from the list under the E-mail tab, then click Change.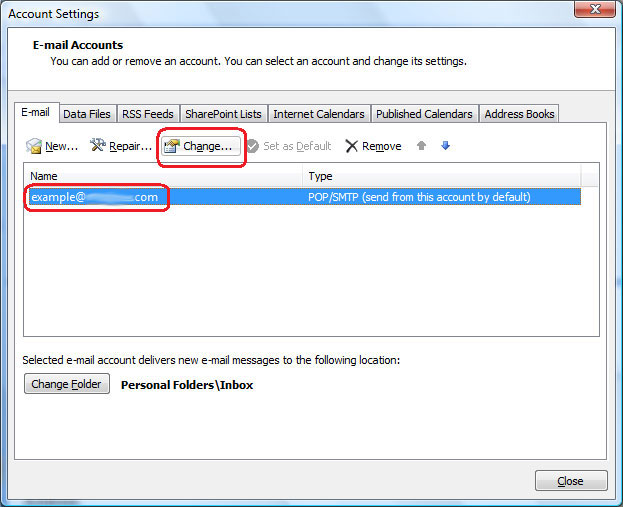 3. Click More Settings.
4. Check the "My outgoing server (SMTP) requires authentication" box.
5. Make sure that "Use same settings as my incoming mail server" is selected.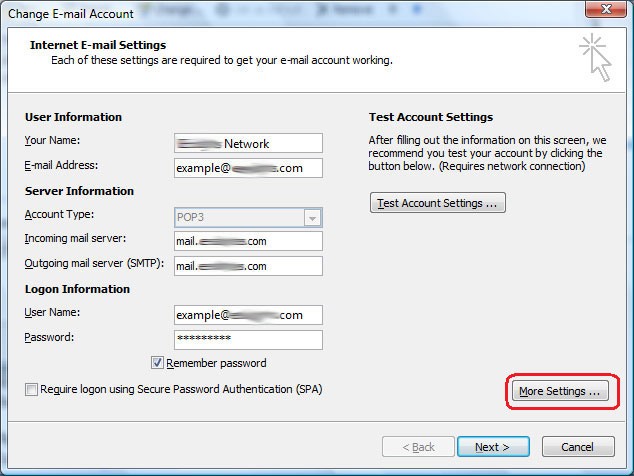 6. Click the Advanced tab.
7. Change the Outgoing Server field number from 25 to 587
8. Click OK.
9. Click Next until you reach the Finish button. Click Finish.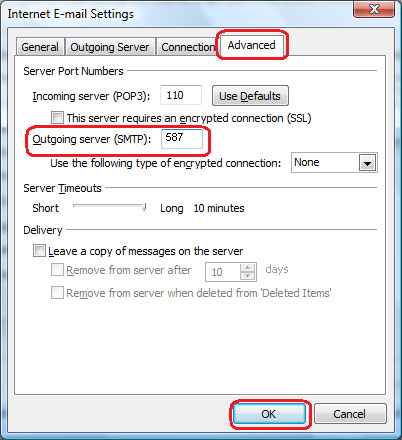 In Thunderbird
1. Go to Tools > Account Settings.
2. Select Outgoing Server (SMTP) on the left pane of the Account Settings window.
3. Select the SMTP server for your domain here. Click Edit.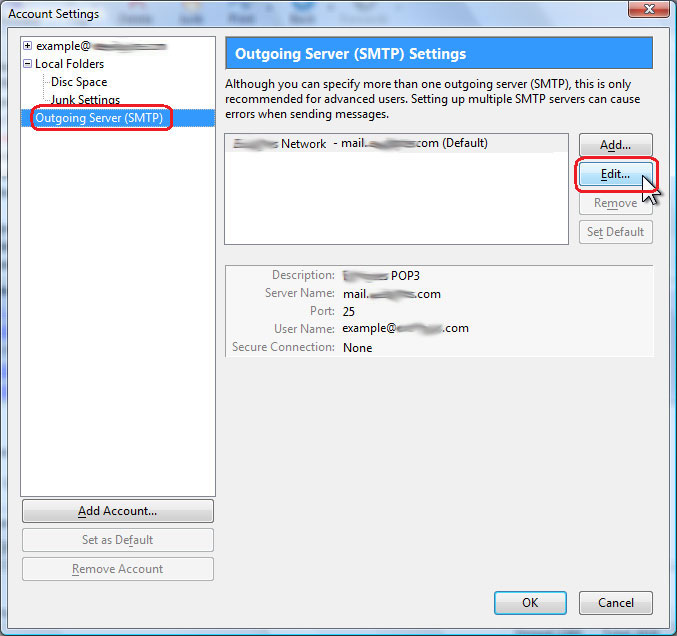 4. Change the number in the Port field to 587
5. Click OK.
6. Click OK again to close the Account Settings window.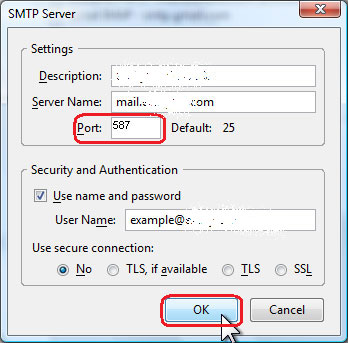 In Apple Mail
1. Open Preferences in the Mail menu.
2. Click the Accounts tab to locate your account. Open it.
3. Open the Outgoing Mail Server window.
4. Change the number in the Port field to 587.
5. Check the "Use Authentication" box.
6. Click Continue.
7. Click Continue again. Close any remaining windows.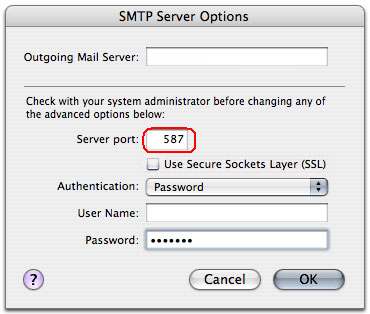 In Windows Mail
1. Click Tools > Accounts
2. Select your account under Mail, then click Properties button.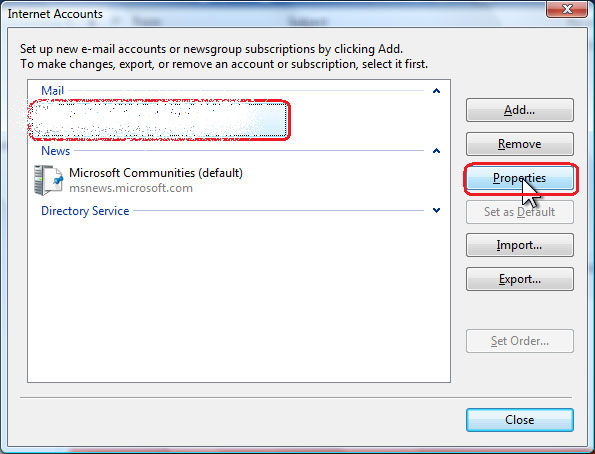 3. Go to Advanced Tab, under Outgoing server (SMTP), change port 25 to 587.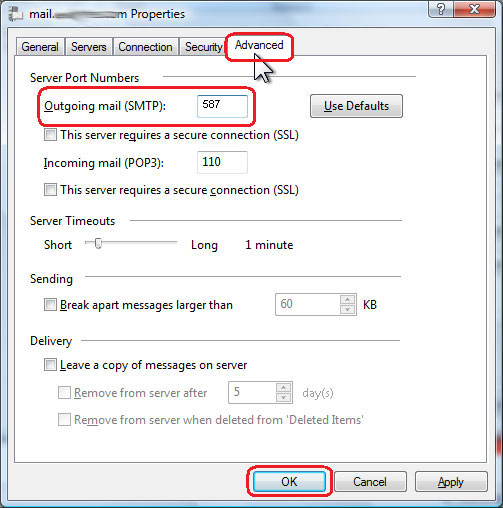 4. Click the OK button.
In Outlook Express
1. Open Tools > Accounts.
2. Click the Mail tab.
3. Select your email account from the list. Click the Properties button.
4. Make sure the "Include this account when receiving mail or synchronizing" box is checked.
5. Click the Servers tab. Locate the Settings button below Outgoing Mail Server. Click it.
6. Locate the SMTP Port field (it should say 25). Change the 25 or 587.
7. Make sure the "My SMTP server requires authentication" box is checked.
8. Click OK. Click OK again until you've closed all windows.
9. Restart Outlook Express.

Leave a Reply