Posted by Pacific LANWorks on Apr 7th, 2010 | 0 comments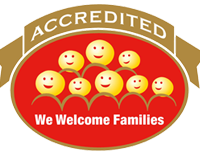 The Ministry of Community Development, Youth and Sports has set aside another S$2 million for the Business For Families Grant, where these additional funds would be useful for businesses that wish to attract families.
"It signals the Government's ongoing committment to help businesses create a pro-family environment for Singapore and reaffirms the Government's goal in making Singapore the best place for families and children," said Mrs Mildred Tan, Co-chair of Business For Families Council (BFC).
Businesses can apply for funding support to help defray costs incurred in infrastructure, traning and business consultancy to make their business more family-friendly. Since introduced in 2007, 30 buinesses have received funding support under the grant.
This scheme was actually enhanced in January 2010 to allow firms to claim up to 70% instead of 50%, of the costs incurred in adopting family-friendly measures for customers.
Car Times human resource manager Agnes Cheng said the local car dealership plans to use the grant to make showrooms safer for children and more comfortable for the elderly, who sometimes accompany their customers.
For more information regarding the grant, please visit Business for Families Grant website.

Leave a Reply