Posted by admin on Dec 18th, 2009 | 0 comments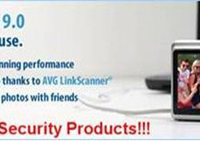 We are very happy to announce that we are giving a 25% discount off from all AVG Home Security Products, including AVG Anti-virus and AVG Internet Security ver 9.0.
This promotion is valid till 31st Dec 2009 and all orders and payment must reach us before 12:00pm this time.
For your price quotation, please contact us here.