Posted by admin on Jan 18th, 2010 | 0 comments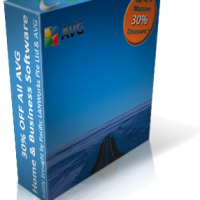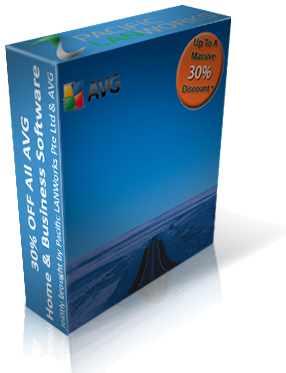 AVG has led the world in free anti-virus protection for years. 80 million people around the globe rely on AVG to protect them while they're online or offline. Threats today go way beyond viruses and only AVG adds the extra layers of protection against today's biggest online threats. For more information on AVG products, please visit here.
What Does AVG Product Give You?
Protection that's relevant to the way you use your computer and the Internet:
Banking and shopping, surfing and searching, chatting and emailing, or downloading files and social networking – AVG has a protection product that's right for you
Protection that's trusted by over 80 million people around the world
Protection that's hassle-free and doesn't get in your way
Protection that's fueled by a global network of highly-experienced researchers
Protection that's backed by round-the-clock expert support
Interested to learn more about AVG products ? Visit AVG Here.
What Does We Give You?
During this festive Chinese New Year season, we are having a joint promotion with AVG and giving a whopping 30% discount to all our AVG customers. No matter whether you are buying Home Edition for a single computer, or whether you are buying Business Edition for thousands of licenses, you are entitled to this 30% discount.
Never bought any antivirus program before? Here's 30% discount for you.
Migrating from another system protection software? Here's 30% discount for you.
Renewing your current AVG licenses? Here's 30% discount for you.
This offer is exclusive to Pacific LANWorks Pte Ltd ONLY, so, what are you waiting for? Contact us now and get your price quotation from us before this offer expires.
Terms & Conditions
30% discount is valid for all AVG products ONLY
Promotion ends by February 25th, 2010 (no extension and late-comers will not be entertained, sorry)
Payment MUST be made and cleared by us before 12:00pm on February 25th, 2010
This promotion will not be run concurrently with any other AVG-related promotions, nor any other offers promoted by us.
Please feel free to contact us for your price quotation and provide us the following information for prompt service:-
Your contact name:
Email Address:
Company Name:
Contact Number:
Fax Number:
Address:
Which AVG Products you are interested in:
How many licenses you required:
Interested to learn more about AVG products ? Visit AVG Here.

Leave a Reply