Our Latest Development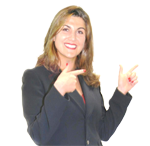 As a young company in this vibrant and fast-paced industry, we are always up in our toes and well-prepared for the latest in hardware & software technology, just so that we can provide you the best solutions to fulfill your requirements and your organization needs.
We keep ourselves abreast with the latest happenings in Information Technology, Accountancy, Taxation, Government Grants, Product Offerings & Promotions, and last but not least, latest development and compliance of Web Design & Development Technology.
Keep pace with us and follow our blog.
Pacific LANWorks is fortunate to have an expanding team of associated partners who have complementary products and skills to propel our business growth. We are very grateful for their help and support in all its various forms. If you represent an organization that could contribute to our content and community in a similar manner to our existing partners and would like to take advantage of the opportunity of promoting your products and services, please feel free to contact us and we will be very glad to discuss with you.